Windham Area

Family Child Care

Association
Grant Facilitator Member at Large Website Coordinator
Jenn Zator 228-3299​ Andrea Martin 742-2817 Kelly Lisee 228-1718
email: themouseketeer@yahoo.com
​





Put a photo of something here.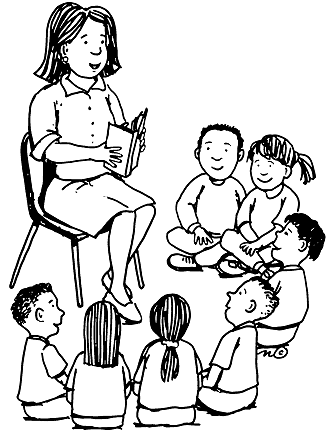 FAVORITE LINKS
www.busybeekidscrafts.com
www.school.discoveryeducation.com
www.enchantedlearning.com
www.funshineexpress.com


www.kidzone.ws/tracers/none/tracer-form.asp
www.123child.com
www.colornimbus.com
www.twistynoodle.com


​


​​​​ .


​
Questions or concerns regarding this site can be directed to Kelly Lisee at themouseketeer@yahoo.com
377-3125 450-6645 456-9952 228-1718
CHILD CARE PROVIDERS WANTED...


​Benefits of Membership
Support Group
- Our support group offers opportunities to share ideas, activities, concerns and enthusiasm with other members.
Child Care Referrals
- The association assists providers with filling open child care positions and refers parents to quality child care.
Professional Development
- Free workshops and training are offered in all areas related to child care.
Enrichment Grant
- The majority of our workshops, special events and field trips are funded by the Town of Windham's Enrichment Grant, therefore we do not need to do any fundraising.
Special Events & Field Trips
- Special group activities are planned monthly for the day care children of members. For example: visits to see Santa & the Easter Bunny, children's museums and travelling classrooms to name just a few.
Willimantic Public Library Book Bag Kits
- The children's department has book bags with several themes, props & suggested activities available to members.
Conference and Workshop Information
Support and Collaboration from the Windham Family Resource Center
Community Service Projects
Meeting Information
Ask yourself these questions:
Do you feel isolated in your job because you rarely have someone to share your thoughts with (talking to your toddlers doesn't count)?
Do you feel over-whelmed and under-appreciated?
Do you need ideas to fill the day?
Do you wish you could enjoy your job more, but you don't know how?
Do you want to take the children on free filed trips?
Do you want to further your knowledge on early childhood education?
If you answered yes to any of these questions,
please come join us for 3 complimentary meetings
. Meetings are held at Windham Hospital in the Desrosiers Conference Room on the 2nd Thursday of the month with the exception of July, August and December. Each meeting includes a short business meeting, a workshop pertaining to child care, a raffle and refreshments. In January and June we meet at an alternate location for an informal dinner with friends. We'd love it if you joined us to see what we're all about.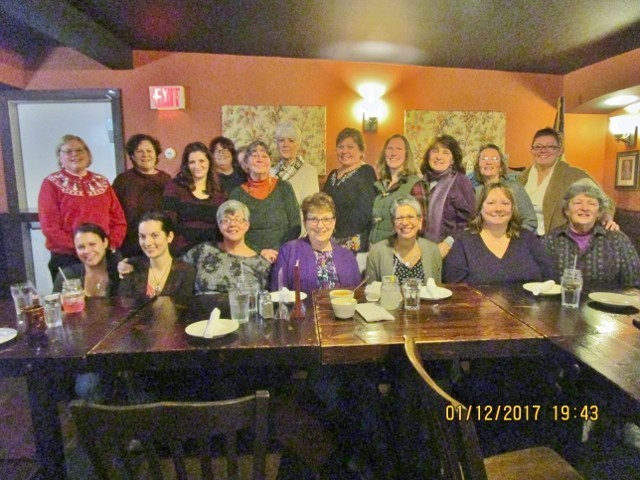 SOMETHING TO THINK ABOUT...
​
​The words 'art' and 'craft' are often used interchangeably in preschool settings. However, they are, when really considered, very different. I KNOW this topic is a hot button for many.

Lisa Murphy, aka the Ooey Gooey Lady, often says in workshops and her podcast that we need to consider 3 things when we plan (and this does not apply only to Arts & Crafts):

1. What are we doing?
2. Why are we doing it?
3. Who is it for?

My goal here is two-fold:

To let you know where I stand on the topic and why and
To encourage us all to think deeper when it comes to doing activities "for parents", or even for us, because we think it's a cute activity or for children and think about developmental skills required for each before we plan them.

Art and Craft Defined
ART: Per Merriam Webster's Dictionary, art is defined as a skill acquired by experience, study, or observation.

It is also defined as the conscious use of skill and creative imagination especially in the production of aesthetic objects.

Oxford Dictionary (online) further defines it as the expression or application of human creative skill and imagination, typically in a visual form such as painting or sculpture, producing works to be appreciated primarily for their beauty or emotional power.

CRAFT: A craft is defined as skill in planning, making, or executing and as an occupation or trade requiring manual dexterity or artistic skill

A cursory reading of these definitions seems to suggest they are similar. They are the act of creating. However, there is a difference.

Did you see the difference in the above definitions?

The primary focus of art is creative imagination. The primary focus of a craft is, in my interpretation, a set outcome. (The final product is planned, then made and then executed upon). In addition, it requires manual dexterity.


So..What's the Difference?
The difference is Art is subjective. Crafts are objective. What does this mean in preschool? It means that art is subject to the preschooler's creative imagination and the outcome is his/hers whereas crafts have a prescribed outcome before the activity begins.

Is One "Better" Than the Other?

I don't think 'better' is the word I'd use. I would say that art (when open-ended) is more developmentally appropriate for preschoolers.

There are many foundational skills preschoolers need to develop before going to elementary school. Providing art activities that allow them to use a variety of tools and mediums as well as explore and investigate how these tools and mediums work will help them develop in the top domain areas.

Crafts do not, most times, provide this ability.

Why not? Well, because the focus is using set materials in a set way to provide a set outcome.

The goal of doing crafts, in most cases, is for the parents (specifically so we have an object to send home).

Certainly, if all children are making a bunny out of the materials provided, each bunny rabbit will look a bit different.

Perhaps the color of paint they choose is different or the eyes are placed closer or further apart. However, in the end, there will be 16 bunnies that look strikingly alike.

The skills children learn doing this (and the ones many educators state when providing craft activities) are fine motor development, following through on a task and following directions.

I agree that crafts do provide an opportunity to work on use these skills, however, they do not help children develop these skills. To me, that is the biggest difference.

It takes fine motor control to place small items on a craft. Crafts do not help preschoolers' to 'develop' fine motor skills. They require preschoolers to have some level of mastery in fine motor control. Art activities, when open ended, allow the opportunity for children to develop these skills.

In my years working with preschoolers, I plan art activities 98% of the time with the goal of providing opportunities for the children to develop and strengthen areas such as fine motor control, eye-hand coordination and creative thinking.

I do, on occasion, plan crafts for special events (such as Mother's & Father's Day and Christmas) and provide the activity as an open choice for children. There are also times when children want to make something that looks like a specific "thing". When this is the case, I do provide the materials that child needs to create the said "thing", however, I do not plan it as the art activity for all the children for the day.

To read more about this topic, you can go to the article on the website where I go into more detail about the differences between subjective and objective activities. https://www.preschool-plan-it.com/arts-vs-crafts.html


We'll talk more about art and preschoolers next week!

Until then,
Happy Planning!
Cheryl

Creator/Owner: www.preschool-plan-it.com

This website has been discontinued.
​Please visit our new and improved website at
​
​